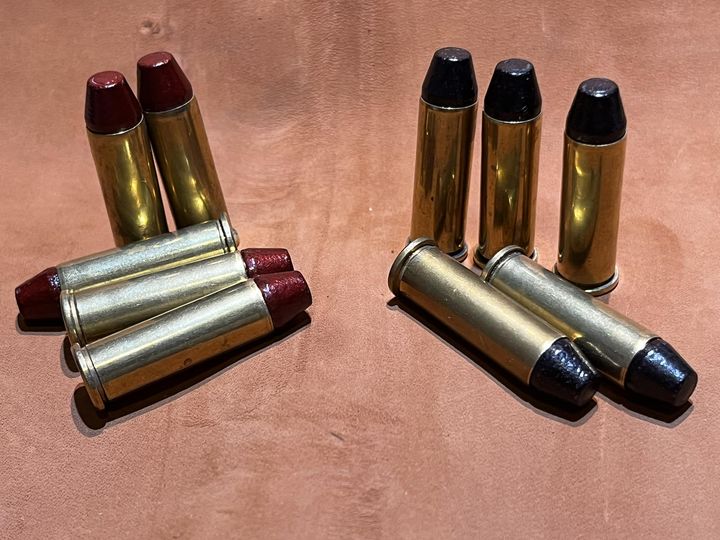 Black is now available for the 125g 38 cal bullet. LINK
We have received many requests for different coloring on our bullets. The obvious approach is to add GREEN (for example) as a color option. Our customers could then just pick a color, and we would ship it.
This would mean a doubling of our inventory if we stocked all colors.
That approach would sink us as a company. It's just not workable. We have over 4,000 pounds of bullets in inventory. We could not afford to double or triple the inventory numbers.
We are working on a different approach. We will select our most popular bullets and then make color options available. Next we will qualify different some new colors. Starting with BLACK (black powder), GOLD (your wife's bullets) and LIME GREEN (for zombies). All colors are not the same, we need to test.
Whenever we cast our popular bullet shapes, we will cast extras and keep the extras in an uncoated state. As orders come in for colored options, we will process the orders and coat the saved bullets.
The ordering process will be to put the quantity of bullets in your cart and then add a coloring option, selecting the color and number of bullets you want colored. It might take up to 10 working days for us to process your coloring options.
The first bullet we will add this process option is the 125g TCFP. The first color will be Black.
Let us know what bullet shapes you will want colored and what other colors you would like.